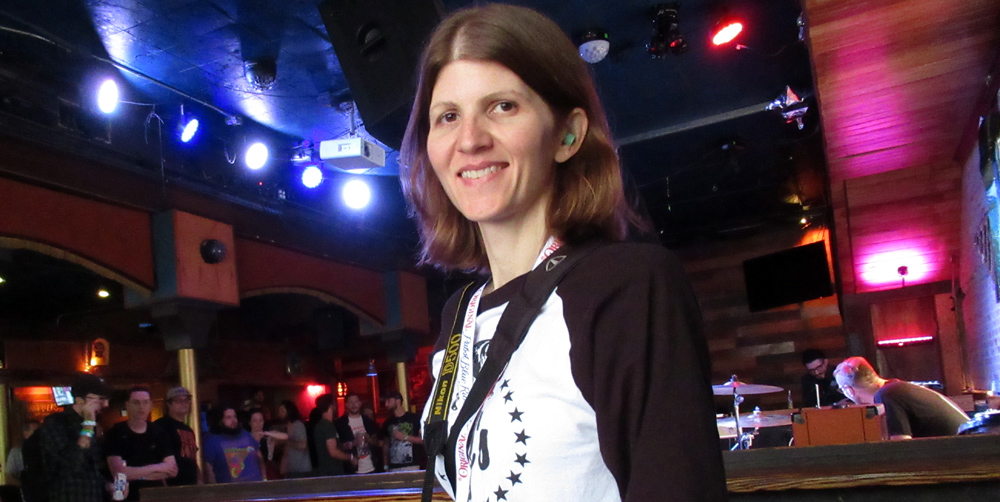 Jen has had a camera in her hand since she was old enough to grip one. Learning on the hand-me-down 35mm classics from her father and grandfather, Jen refined her technical skills in the world renowned School of Photography at Daytona State College before getting her BA in Digital Arts and Fine Arts at Stetson University.

Her heart lies in music photography -- photographing anything and everything that strikes her as captivating, from mainstream arena shows and major music festivals to local bands at dive bars. For her, it's not about the size of the band or the scope of their fame, but about capturing the poetry of the live music experience.

Currently working as a Photographer for Orlando Weekly, as well as the Events Editor for INK 19, her work has been featured in various publications including RollingStone.com, The Washington Post, Noisey.com, Pitchfork.com, Paste Magazine, TheFader.com, Paper Magazine, FM.tv, Revolver Magazine, Guitar World Magazine, Maximumrocknroll, New Noise Magazine, Alternative Press, AMP, Hails & Horns, Loud Fast Rules, artNIK books, and various online publications.
Her photos have also been used as artwork by Hard Rock Cafe, International for their various properties.

In addition to photography, the written word is Jen's other passion. As a contributing writer to both Orlando Weekly and INK 19, she pens Artist interviews, Concert Reviews, Music Reviews, and previews to help promote upcoming gigs. Check out some of her most recent work here:

https://www.orlandoweekly.com/orlando/ArticleArchives?author=2498624

Jen calls Orlando, FL home, but has been known to travel if a gig catches her eye.
Email with gig invites, job opps, or movie recommendations.

jen@jencray.com

Follow Jen and watch as a 90's girl tries to navigate the weird world of social media.
© Please do not use any photos without the expressed permission of Jen Cray